I recently read from Teachings on Healing – From a Spiritual Perspective a chapter by Niánn Emerson Chase that inspired me to write this.1 "Vignettes: Healing Through Feeling" is a very beautiful piece of writing—honest and candid about her personal process and how it relates with everyone's processes. Niánn has a way of writing that really makes you feel understood, seen, and uplifted, for she understands the human condition.
In this chapter she talks about faith and how powerful it can be for healing. It is a tool to aid in the growth of a soul and in the healing of ourselves and in turn of others. I was very moved by the example of Jesus and His unconditional love and care for the woman who lived in fear and anxiety. With a simple few words and a touch on her shoulder, Jesus was able to shift her out of her depression into a life of joy and faith.2 She felt seen—noticed, cared for—and most importantly of all, believed in.
Niánn states that "healing has to do with a shift in the mind, in the thought processes of the individual. Healing has to do with some kind of personal encounter with God the Father." I absolutely believe this to be true, that healing has to do with a shift in the mind. I have found any time I am going through a rough patch in life—whether it is predominantly spiritual or physical or emotional—it is worsened or bettered by my thoughts, by the arena of thoughts that I exist in.
When I focus on my thoughts and pay attention to what I am thinking, I am in a much clearer space to be able to make shifts, to be a conscientious advocate for my higher self. Conversely, when I live in more relative space where I allow my thoughts to just exist, some distressful things creep in and swim around in my mind space, and, at those times, I live in a place of non-resoluteness. It is a scary place—unsafe, dangerous, and detrimental. It allows my body to get sick, my mind to ache, my heart to be in conflict, and my soul to churn.
I find that when I watch my thoughts and pay attention to what is passing through my headspace—am mindful—and then purposely change direction if I am going off, that I feel much more at peace. It is not that I don't have the same things come up again, but the lasting affect is not there if I am mindful and redirect my mind. Instead, those detrimental thoughts pass more quickly. I am able to move through the process more efficiently, and I don't hang on so much to my lower thinking or vacillate in my mind. It is so true, we literally "are what we think" and "energy does follow thought."
In her article, Niánn brings up that the self is always becoming. We don't arrive at who we are meant to be, at least not for a long time! We are always reinventing, becoming new, being reborn. When we allow these transformations in our life, we surrender to the process of spiritual growth, and we don't stagnate.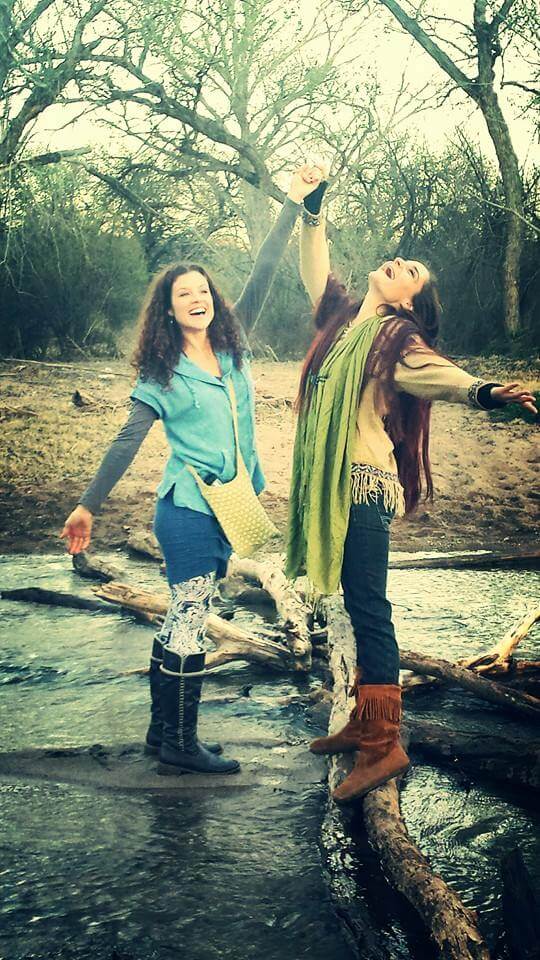 It is easy to resist shedding the skin. It is easy to dig in our heels and say: "I like me as I am; I don't need to change; I don't need to be directed in what I have to do in order to become a more fulfilled person." And let's face it, change is hard. It requires a level of diligent mindfulness and work. Yet when we choose to not grow, we shortchange ourselves from knowing who we truly are, who we can become if we are willing to be soft as clay so we can be molded by our cooperation with the leading of God's spirit within. There is a vulnerability we must attain. I feel this happening in me, an opening and budding like a flower. There is a fear that the light will blind us or burn us, but still we must open, and when we do, we find the light does not burn but rather heals and comforts us.
I also really appreciate what Niánn says about slowing down and stilling ourselves to be able to hear God in our lives. I am a woman who never sits still! I have always found meditating to be challenging, and I have prayed about how to find ways to be more still in my life. I have discovered that this is a mindal thing more than a physical thing. Though it often necessitates being still, it is my mind that races, so even if I was still, if my mind was racing, it would not work! If I am busy doing things, but there is a stillness and assuredness of God in my mind, then there is a peace and a stillness that is truly different than manic energy.
Often I am led to take a moment by the pond, or in the shade, or by a tree, and I find God in the most simple of things—in the blade of grass, in the wind in the trees, in the sky and how the clouds fill the sky, etc. It is an incredible thing to sense that, to feel that, to be a part of that. I know that God is asking me to find these moments more often and to relish in them. I know that this will in turn help me to become a better person overall—in my relationships and in my functions. There really is something to slowing down and actually smelling the essences of the plants growing around us.
---
1 Teachings On Healing, From A Spiritual Perspective, 3rd Ed., by Gabriel of Urantia & Niánn Emerson Chase. Available at globalchangetools.org or call (520) 603-9932
2 The URANTIA Book, Paper 167, Section 3, Paragraph 1