Honorary Planetary Citizen of the Month
Global Community Communications Alliance honors those citizens whose stand for truth and service to humankind goes above and beyond the "Call of Duty" and is displayed by exemplary action for the furtherance of true justice, tolerance, and higher consciousness for this world and the world to come.
Brenda Krause Eheart
Creating Hope for Troubled Children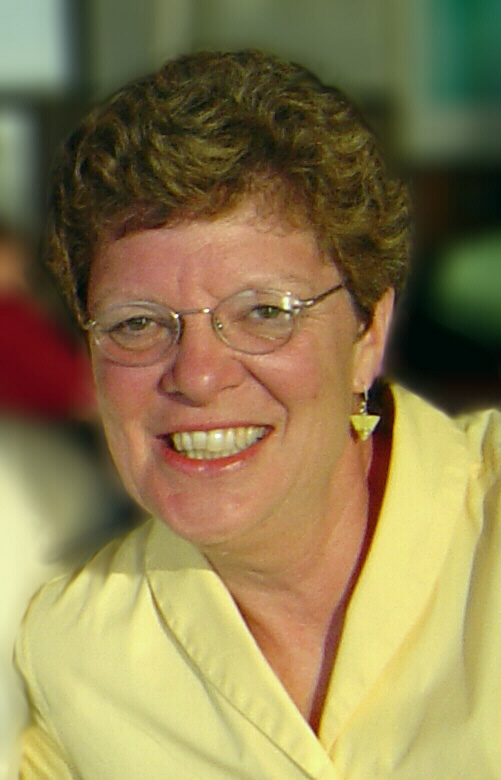 Brenda Krause Eheart is a woman who became acutely aware of the problems in America's child-protective/foster care service programs and decided to do something about it.
Born and raised in a stable and tight-knit farming community, Brenda Eheart had a painful and rude awakening to the hard reality of suffering children, and the inadequacies of the social programs which are set up to step in when biological parents are harming their own children. This occurred after she found herself working in the child welfare departments of major mid-western cities in America.
She spent a decade researching what happens to "unadoptables"—children and adolescents who spend their entire youth being bounced from one foster home to another. Eheart and her colleague Marty Power found that the adopting parents were simply not equipped to deal with such deeply troubled or chronically ill young people.
"We went to court with families when they gave up their parental rights after they'd adopted," Eheart explains. "We followed those kids to institutions because nobody else would take them in. We heard those children saying they wanted to commit suicide. And we knew why those adoptions weren't working. It wasn't because those families were mean, sadistic, or didn't want to do the right thing. But they had no help. They needed tons of emotional support and tons of information."
For nearly two years, Eheart and a group of like-minded friends developed a vision for an entire community built around these children. "My dream," Eheart says, "was to create a place where 'unadoptable' children would be adopted by caring parents who would themselves be supported by full-time therapists and psychologists as well as back-up adult guardians to provide relief from the stress of dealing with extremely troubled or ill children."
Their research was the driving force behind Generations of Hope (a 501(c)(3) non-profit corporation) and Hope Meadows, its first program site. Hope's mission is deceptively simple: to create a diverse intergenerational neighborhood and to support the adoption of unwanted children. In direct contrast with traditional foster-care programs, Generations of Hope has created a place where adoptive families can get the support and information they need and be nurtured emotionally, intellectually, and financially.
Here, neglected and abused children who have been removed from their biological parents for their safety, find, perhaps for the first time in their lives, a permanent and caring home. The commitment is "for life," and is expected to entail adoption. Couples in the Hope Meadow's community agree to adopt at least four children and single members adopt at least three children. In support of this long-term commitment, each family receives rent-free housing. There are no per-child subsidies for schooling, food, or clothing, as in standard foster care programs. One parent in each family does, however, receive an annual salary of $19,000 to stay at home to care for and nurture the children.
The "neighborhood" of Hope Meadows has sprung up in a section of the abandoned Chanute Air Force Base near Rantoul, Illinois which was acquired in March of 1994. The first families moved in May of 1994 and the first foster child arrived in September of 1994. In September of 1995, the Senior Volunteer Program at Hope Meadows was formalized.
One of the most unusual and successful aspects of Generations of Hope is its intergenerational component. Hope seniors, who serve as "honorary grandparents," are required to volunteer at least six hours a week in exchange for a reduced rent of $350.00 or less per month. They live in spacious three-bedroom, air-conditioned apartments.
"The seniors are absolutely integral to the healing of these children, and the children are helping to heal the seniors as well." emphasizes Brenda Eheart.
As the model for Generations of Hope evolves, it is being evaluated, supported, and promoted nationally and internationally by The Institute of Government and Public Affairs at the University of Illinois at Urbana-Champaign. The Generations of Hope Research and Policy Program delivers policy briefings for state and federal legislators, gives presentations at national and international conferences, and provides a symposium on replication of the Hope Meadows model.
In the book, "Hope Meadows: The Real Life Stories of Healing and Caring from an Inspiring Community," by Wes Smith, one can read about the trials and tribulations, the courage and the grace, the many successes and the few tragic failures of Hope Meadows.
In an outpouring of love which only a strong community of families can provide, the miracle of healing occurs again and again with the children, the parents and the grandparents at Hope Meadows. Children who have may have suffered physical, sexual, emotional abuses and horrifying neglect transform into caring, functional, happy and creative people when they realize they can trust their new family to stay with them and to love them for life. Some of the children are in crisis for years before they are able to relax and take their place in their new life at Hope Meadows.
But the power of love is stronger than any other influence, which the faithful efforts of Brenda Eheart and all the people involved at Generations of Hope are demonstrating daily.