Dear Global Family,

Even though COVID-19 is happening, we are still accepting applications for those who test negative and can provide these results to our office via scan or fax, etc. Assuming it is a negative result, we ask that these results are sent to our office right before your visit. Our main office email is info@uaspr.org and our phone number is 520-603-9932. Please let us know if any questions and we would be happy to talk with you.

We believe in the soon return of the Promised One and we are diligently serving to create a harmonious and sacred sanctuary for Destiny Reservists (Change Agents, Light Workers, The Helpers, etc) to gather, live, grow and assist in setting up His new administration of peace and justice. If you feel this is your calling, please inquire about joining us and fill out the application here: https://uaspr.org/membership
Missionaries From Around The Globe Living & Serving Together To Change The World
GCCA IS A PROTOTYPE SPIRITUALIZED CULTURE AND THE PARENT ORGANIZATION FOR THE UNIVERSITY OF ASCENSION SCIENCE AND THE PHYSICS OF REBELLION AND ITS CAMPUS AVALON ORGANIC GARDENS & ECOVILLAGE
GCCA IS AN IRC § 501(C)(3) TAX-EXEMPT ORGANIZATION, EIN# 74-2553156
We are a union of souls establishing the prototype for a new global society founded on spiritual unity and principles of divine pattern for creating a sustainable planetary culture. We are missionaries and students of the Fifth and Continuing Fifth Epochal Revelation (found in The URANTIA Book and The Cosmic Family Volumes) which contain the latest and most expanded spiritual teachings available on the planet based on the cosmic fact that we are one planetary family under one Creator.
Through selfless service to humanity and a wide variety of outreach programs for both physical ministry and spiritual education we are called to help create a shift in global consciousness that will bring lasting world peace and usher in the new age of planetary cooperation and cohesion foreseen and foretold by many prophecies throughout history.
"All believers in the Creator as a personality must put away the doctrines of man that separate humanity and come together in the love of the Creator, which is what true religion is all about. Humanity must begin to expand its consciousness on the vastness of the Creator and the Creator's creation. It is essential now that a Spiritualution take place and we come together in radical unity against religious dogma, fundamentalism, and narrow-mindedness.
We are one planetary family."

News & Announcements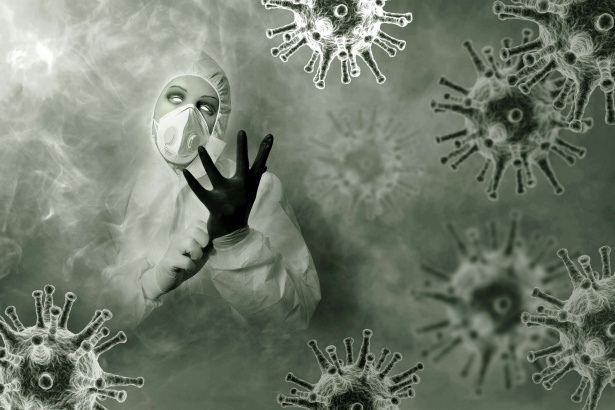 Addendum Added 10/15/2020.
Covid-19, From a Spiritual Perspective. How To Keep From Getting It.
Article by Gabriel of Urantia
10/16/2020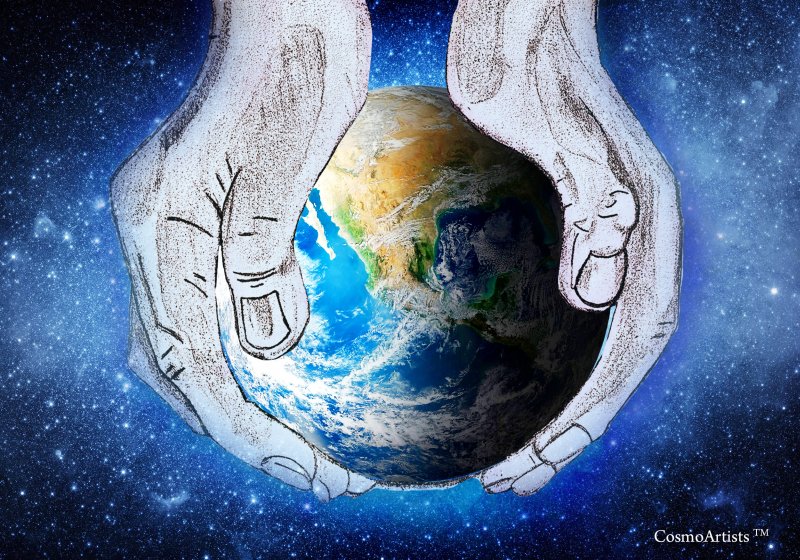 The Big Squeeze Is On, Between Right And Wrong, Between Good And Bad. You Can Hop A Ride On Planet X (Also Called The Adjudicator) Or You Can Hop A Ride On The New Jerusalem. It's Your Choice. They're Both Coming To A Local Pickup Location Near You.
by Van / Gabriel of Urantia / TaliasVan
08/07/2020
Message on The State of America
from the Mandate of the Bright & Morning Star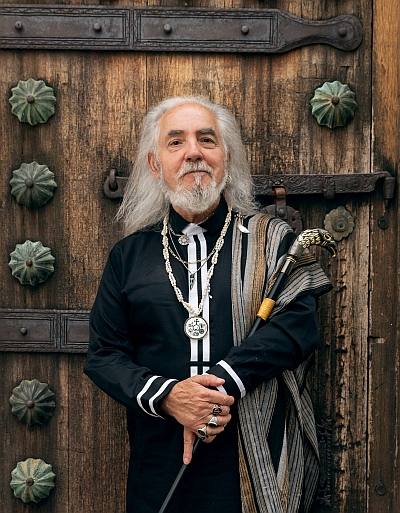 In our country right now, everybody has an opinion. There's the left, the right, and all the in-betweens.

We hear a lot of talk today about the Declaration of Independence (1776) and the Constitution of the United States (1787).

And indeed, men of God wrote the Declaration and the Constitution, and these documents definitely have brought this country, up to this point, to a Promised Land to come to, to make it the desired country for millions to immigrate to, with the hope of a better life for them and their children.

My own grandparents, from Italy, had that hope. And I'm sure many of you who read this had ancestors with the same hope too.

It's important in this juncture—that I believe is the Times of the Purification of the Hopi elders, and of the Christian teachings called the Tribulation, and that of many other religions who speak in their scriptures of the time of troubles and the coming of a Promised One, who would bring justice to this planet—that we must look for and know our true spiritual leaders.

Of course all men and women know God at different levels, and many men and women claim to but don't know Him at all.

However, men of leadership must know God at higher levels, like the writers of the Declaration of Independence (such as George Washington, Thomas Jefferson, Benjamin Franklin, Samuel Adams, and John Adams) and the Constitution (such as George Washington, James Madison, Alexander Hamilton, and Benjamin Franklin).

Men such as these and others did not come to national recognition then and now, 200 years later, because they were all rich and powerful, but because they were humble and put humanity before anything else.

But their hopes were that what they wrote in these documents would bless all the citizens that came to this country, called The New Order of The Ages.

A great and terrible Civil War occurred approximately 100 years later, mostly over racism.

Signing into documentation, Abraham Lincoln wrote and signed the Emancipation Proclamation.

But writing something down on paper and in a document does not make an individual obey the document.

Only God within a person can do that. Knowing right from wrong can only come through a relationship with the Creator.

This I call a Spiritualution, a spiritual revolution, and I have been teaching this for over 30 years now.

Men and women who have tried to right the wrongs of this planet have been persecuted for centuries and centuries.

They have been lied about, misrepresented, hung, persecuted, burned at the stake, and assassinated for trying to really change this world.

They have been called all kinds of things, their reputations ruined. And that is the cost, as Dietrich Bonhoeffer's great book, The Cost Of Discipleship, points out.

The Apostles all lost their lives to Caesar's empire. They were martyred.

As said by Edmund Burke: "The only thing necessary for the triumph of evil is for good men to do nothing."

Van / Gabriel of Urantia / TaliasVan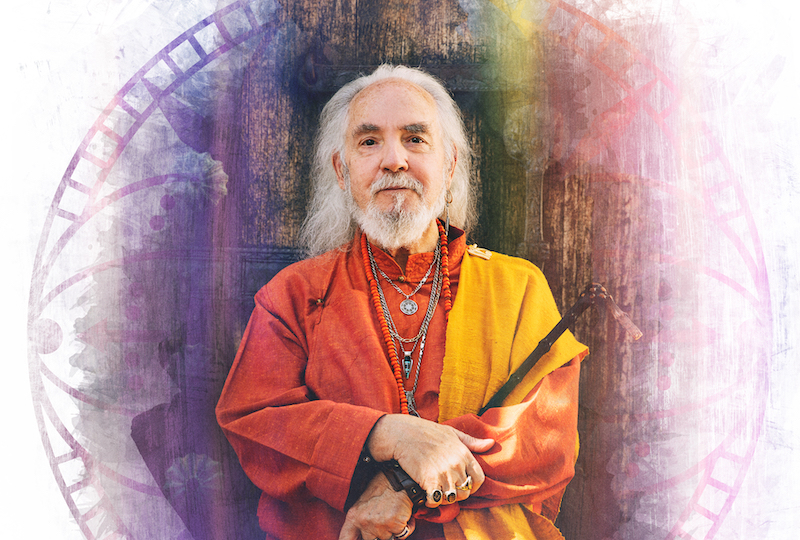 PAST LIVES
"More than ¾ of the world believes in reincarnation. However, the higher teaching is actually "repersonalization," as taught in Continuing Fifth Epochal Revelation. If you're a starseed, you have had a past life. In Divine Administration we recognize each other's past lives. Many of the Destiny Reservists who have been called here have been with us before in what we call the cosmic family."
Van / Gabriel of Urantia / TaliasVan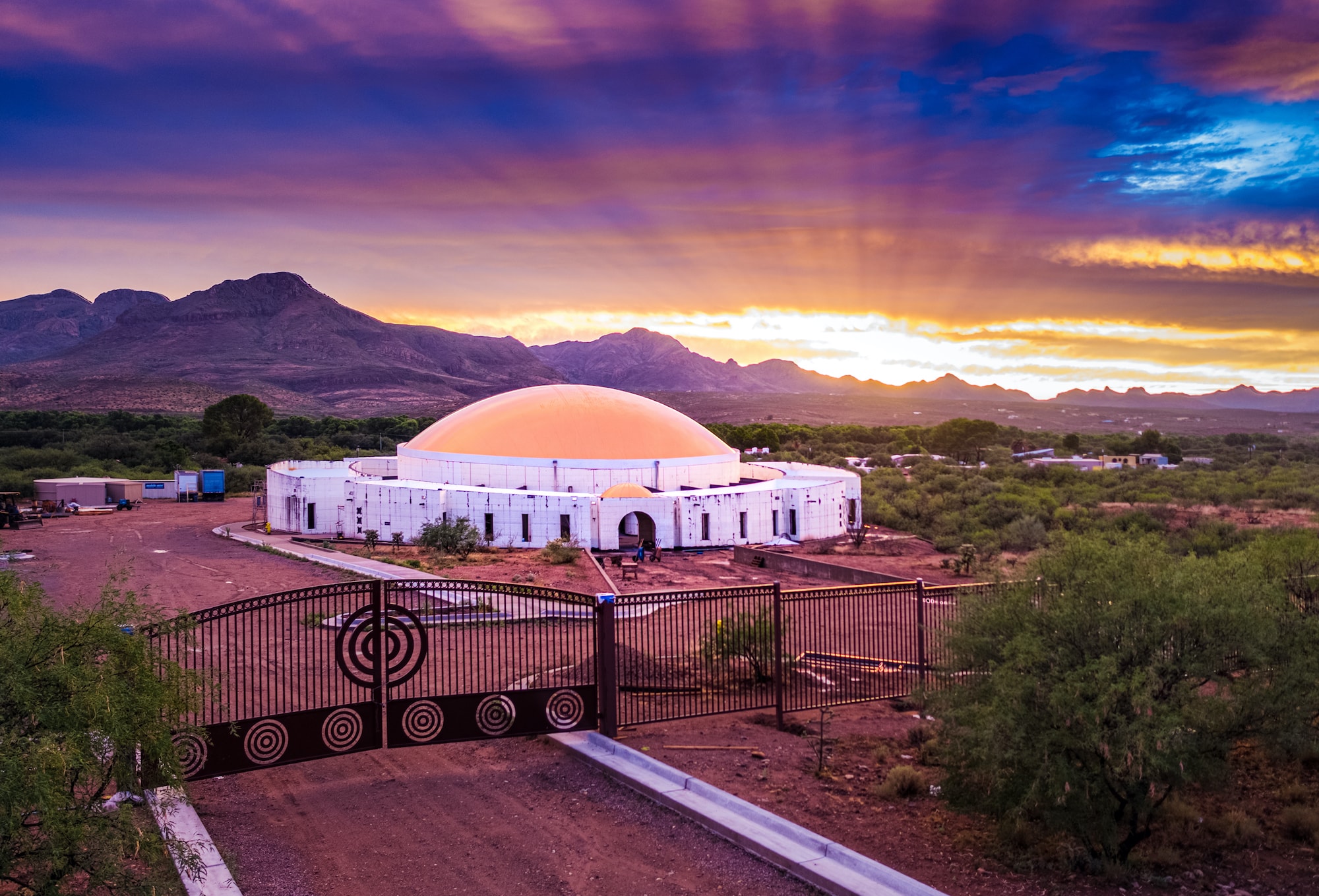 Global Temple Construction Updates
Donors Wanted for Missionaries
Donors wanted to support international Religious Worker Missionaries and their families to pay for nonimmigrant visa fees and for their flights to Arizona.
For a family of four the usual cost of the first Religious Worker Missionary visa and travel is $3,400 and each family member is at least $2000, for a total of nearly $10,000.
Your name, if you want, would be put online as a donor and contributor to these persons or families.
We have a family right now of four that wishes to come from South Africa.


Who We Are & What We Do
"True spirituality is not the words that we speak, but it is how we live our lives."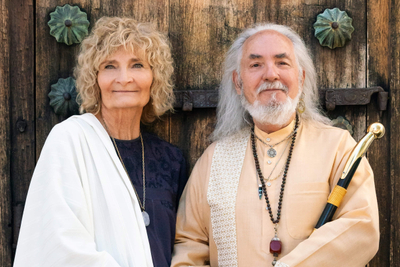 The Mandate of the Bright and Morning Star
The Mandate of the Bright and Morning Star is a mandate given by the universe Creator Son, Christ Michael, through His firstborn son Gabriel of Salvington to a complementary pair unit, in this case Gabriel of Urantia and Niánn Emerson Chase, who are Van of The Urantia Book and his complement Niánn, of the Caligastia One Hundred.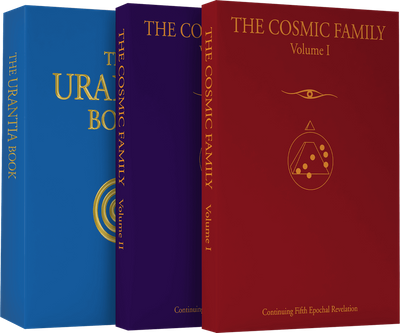 Stewards & Students of An Epochal Revelation
The community and culture of GCCA is founded on the teachings of the Fifth and Continuing Fifth Epochal Revelation (The URANTIA Book and The Cosmic Family Volumes) given to the planet by Celestial Overcontrol beginning in the 1930's and continuing to come through today. Epochal revelation has always been part of the spiritual progression of the earth (known as Urantia in the celestial realms) and its peoples. The Fourth Epochal Revelation was the bestowal and life of Jesus of Nazareth, known as Christ Michael in the celestial realms, the Creator Son of our local universe. The Fifth and Continuing Fifth Epochal Revelation is given now, when the world is globally connected, for an expanded understanding of the history and destiny of this world, of the ascension path for our souls, and of the cosmology of the Master Universe.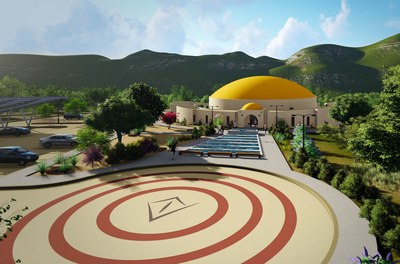 Building The Global Temple of Divine Administration
The Eldership is asking for donations from people of all religions to help in the building costs of this temple, known by several names:
Global Communications Center
The University of Ascension Science and The Physics of Rebellion
The Temple of Zion
Global Temple
This Global Temple will serve humanity with classrooms and a library of unique spiritual books of all religions, to train students of The University of Ascension Science and The Physics of Rebellion as administrators, ministers, and healers of the coming Divine New Order / first stage of light and life, and a global reminder of the soon-coming of the Promised One of all religions.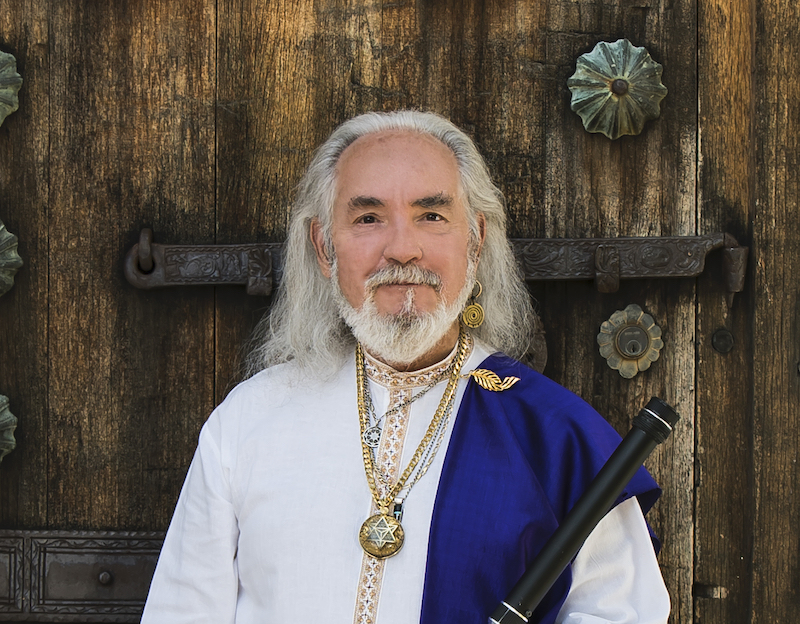 Gabriel of Urantia's Resume
This chronology presents an overview of Gabriel of Urantia's educational experience and personally meaningful ministry, a brief record of his U. S. missionary service to humanity for more than 40 years. During these years his service to churches, social service programs, spiritual ministries, and as a spiritual counselor provided him and his family room, board and necessities, without a salary. This continues to be true up to this present day.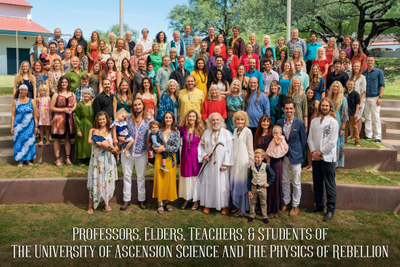 A Union of Souls
Global Community Communications Alliance is composed of over 100 missionaries and ministers who have left the system and dedicated their lives to the service of humanity. To learn more about what it means to be a Destiny Reservist Missionary and join in this work click the button below. We bid you come.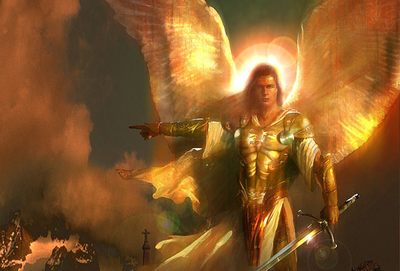 Adjudication of the Bright and Morning Star vs. Lucifer
The social, political and geological upheavals occurring around the world today, and the intensifying weather disasters, are cause and effect symptoms and warning signs of the adjudication of the Lucifer Rebellion by The Bright and Morning Star of Salvington, the first-born son of Jesus Christ Michael. The adjudication began in 1911 and is now greatly up-stepped in the tribulation period, a time of great upheaval prophesied throughout history and known to the Hopi and other indigenous tribes as the time of purification.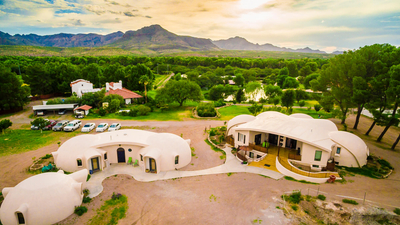 GCCA supporting local businesses and providing employment for individuals for over three decades
Global Community Communications Alliance Church and its affiliates embody the spirit and values of our local communities and are proud supporters of neighborhood needs in Santa Cruz County, Yavapai County, and Pima County, Arizona. By turning beliefs into action we provide jobs in almost every field including over 100 directly employed full-and-part-time nurses, CNA's, construction workers, contractors, mechanics, engineers, farmers/gardeners, and landscapers to name a few. We play a vital role in building healthy communities by providing these jobs and supporting local business owners in critical services that contribute to the economic stability of our state.

Messages from The Mandate
Mycenay is a Vicegerent First Assistant Minister of the Mandate of the Bright and Morning Star and has had many past lives. One was a wife of Alexander The Great, by the name of Roxane. Another was Elizabeth of the Women's Corps in the First Century, who was the daughter of a wealthy Jew from Tiberias and Sephoris, mentioned in The URANTIA Book. She is a DJ ("Desiring Jah") on KVAN.FM and 91.7 FM in Tucson, Arizona. She is the Booking Agent, both local and international, for The Sea Of Glass — Center For The Arts venue. She is a counselor, and she is the drummer for the Starseed Acoustic Ensemble.
Van / Gabriel of Urantia / TaliasVan
Gabriel of Urantia is now open to give Personal Transmissions to others about past lives who may be Destiny Reservists.
Please contact Divine Administration for more information 520-603-9932.
We suggest that you read The Divine New Order which can be ordered online at GlobalChangeTools.org
Pure-motive professional and licensed hypnotherapists can give answers to people by regression, giving you the era you may have lived in, but they cannot give you specifics of who you were. Only the Mandate of the Bright and Morning Star can give that specific information.
---
"As gardeners of your own character, through your cooperation with the Threefold Spirit, allow your lower thoughts and emotions to be composted into something much more wonderful and life-giving."
-Niánn Emerson Chase
View More Messages from The Mandate
Follow Gabriel of Urantia On Facebook Follow Niann Emerson Chase On Facebook


SERVICE MINISTRIES
Implementing Our Mission Statement Locally and Globally
"VISIONARIES Act when the time is right.
DREAMERS just dream."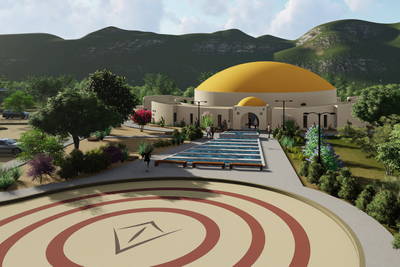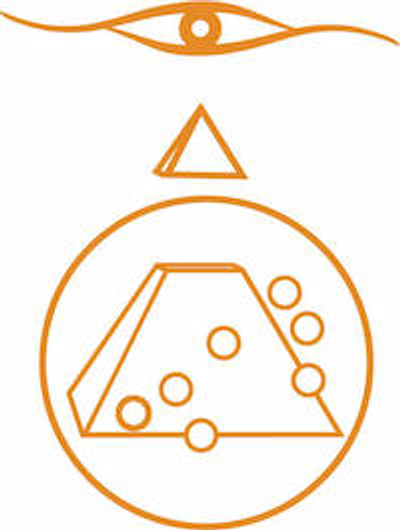 The University of Ascension Science and The Physics of Rebellion
Originally founded in 1989 to foster a society of truth, beauty, and goodness, of hope and destiny fulfillment, of unity without uniformity, and higher understanding through the study of revelatory concepts taught in The URANTIA Book and The Cosmic Family Volumes (Continuing Fifth Epochal Revelation), programs at
The University are instrumental for accomplishing a world point of view in all departments of human thinking, feeling and doing. On-campus and non-resident education and training available.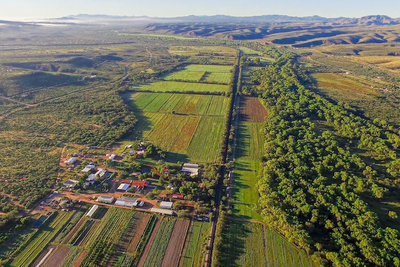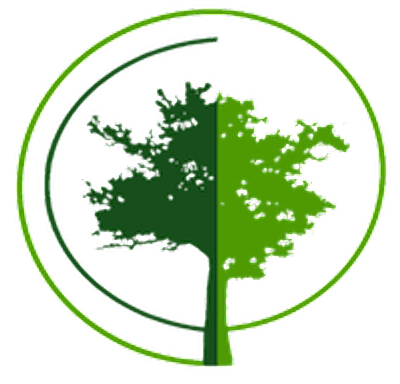 Avalon Organic Gardens
& Eco-Village
Serving as the campus, agricultural department and sustainable learning facility for The University of Ascension Science and The Physics of Rebellion.

KVAN - Visionary Radio
Radio of the Future for Minds of the Future™. The New Sound of CosmoPop® and Global Change Music! Visionary Radio broadcasting from our studios at The Sea Of Glass—Center For The Arts in Tucson on 91.7 FM and streaming across the universe on KVAN.FM.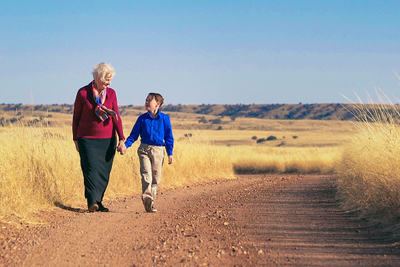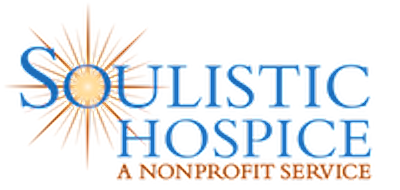 Soulistic Hospice
Serving souls in their final phase of life in recognition that this time holds tremendous potential for emotional and spiritual growth for all involved.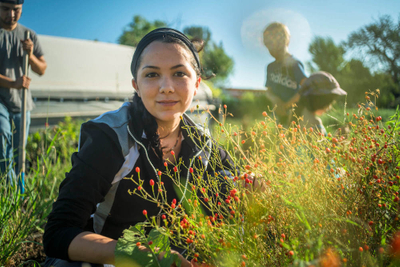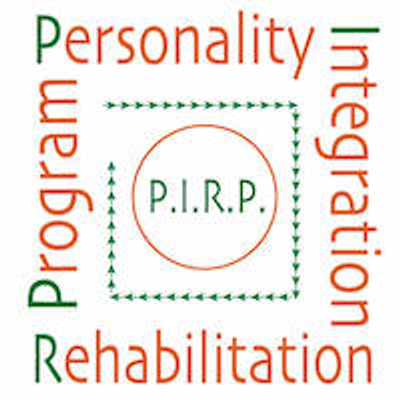 Personality Integration Rehabilitation Program For
Starseed and New Souls
The Personality Integration Rehabilitation Program For Starseed and New Souls assists socially-disappointed souls through a psychospiritual healing process and innovative addiction rehabilitation.
GCCA is a member of these organizations doing good work: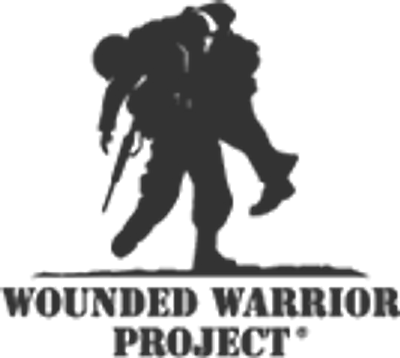 Wounded Warrior Project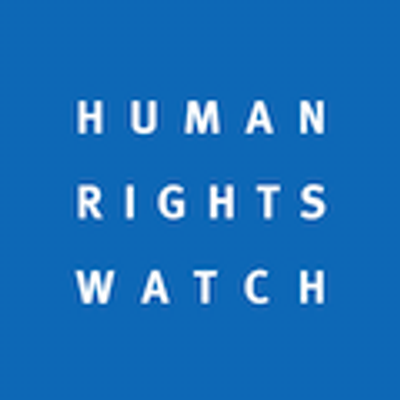 Human Rights Watch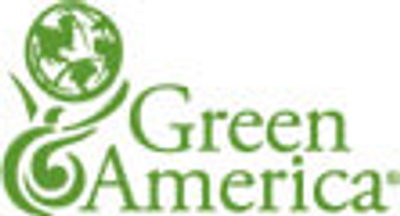 Green America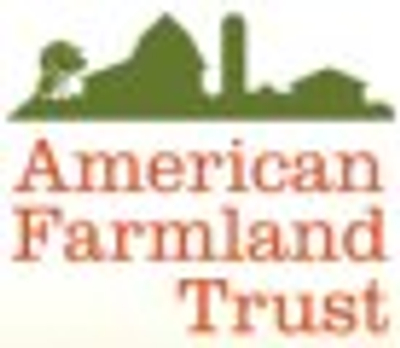 American Farmland Trust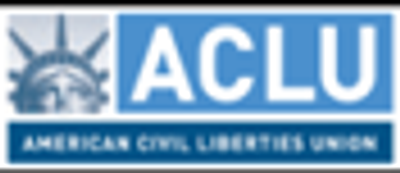 The American Civil Liberties Union

The UN Refugee Agency

St. Jude Children's Research Hospital
Global Community Communications Alliance