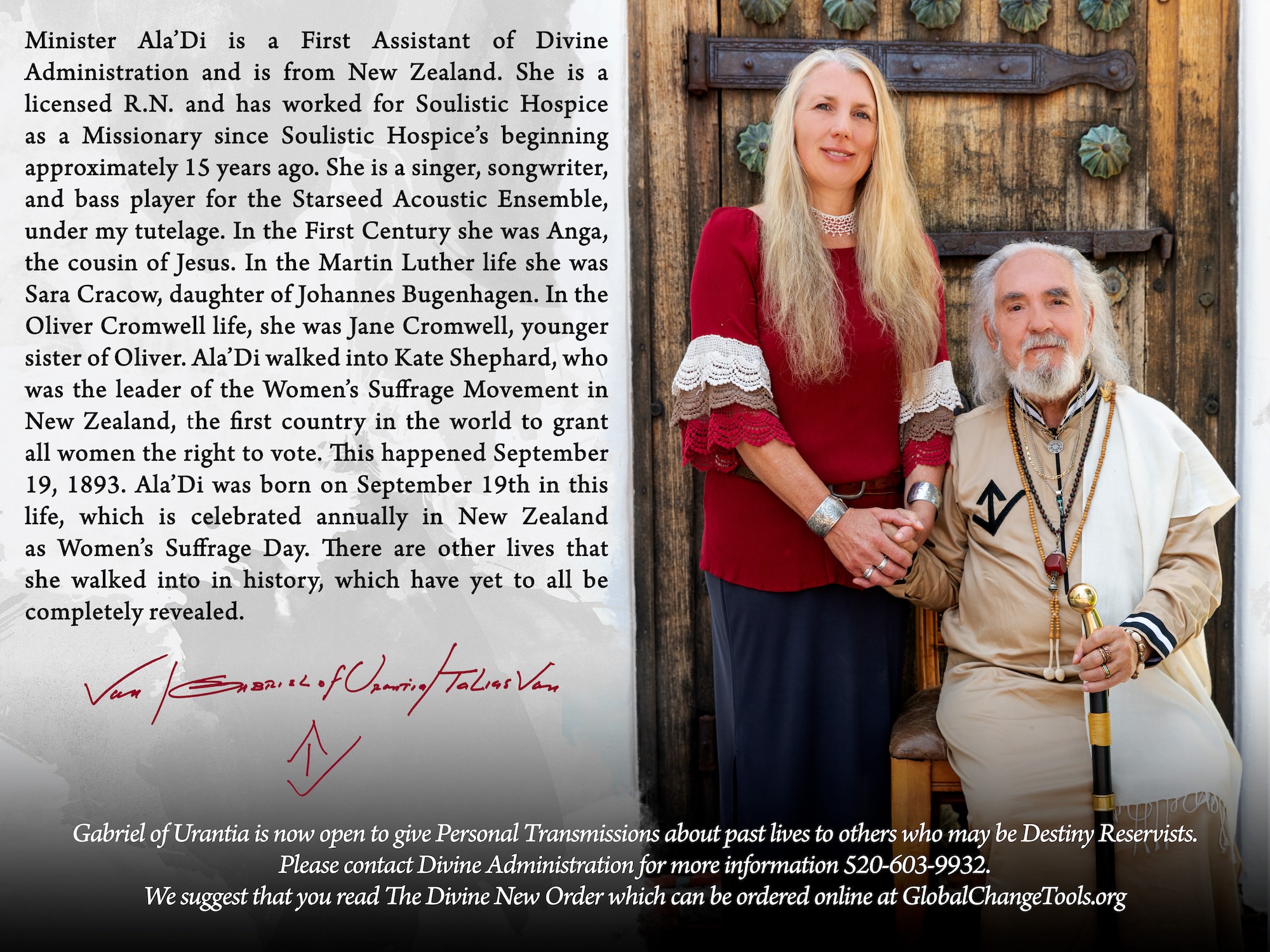 Minister Ala'Di is a First Assistant of Divine Administration and is from New Zealand. She is a licensed R.N. and has worked for Soulistic Hospice as a Missionary since Soulistic Hospice's beginning approximately 15 years ago. She is a singer, songwriter, and bass player for the Starseed Acoustic Ensemble, under my tutelage. In the First Century she was Anga, the cousin of Jesus. In the Martin Luther life she was Sara Cracow, daughter of Johannes Bugenhagen. In the Oliver Cromwell life, she was Jane Cromwell, younger sister of Oliver. Ala'Di walked into Kate Shephard, who was the leader of the Women's Suffrage Movement in New Zealand, the first country in the world to grant all women the right to vote. This happened September 19, 1893. Ala'Di was born on September 19th in this life, which is celebrated annually in New Zealand as Women's Suffrage Day. There are other lives that she walked into in history, which have yet to all be completely revealed.
Van / Gabriel of Urantia / TaliasVan
Gabriel of Urantia is now open to give Personal Transmissions to others about past lives who may be Destiny Reservists.
Please contact Divine Administration for more information 520-603-9932.
We suggest that you read The Divine New Order which can be ordered online at GlobalChangeTools.org