We are the parent organization for The University of Ascension Science & The Physics of Rebellion.
Click here to learn more about The Global Temple, The University's new state-of-the-art advanced spirituality learning & worship facility.
Global Community Communications Alliance supporting local businesses and providing employment for individuals for over three decades:

Global Community Communications Alliance Church embodies the spirit and values of our local communities and are proud supporters of neighborhood needs, in Santa Cruz County, Yavapai County, and Pima County, Arizona. By turning beliefs into action we provide jobs in every field and including over 100 directly employed nurses, CNA's, construction workers, contractors, mechanics, engineers, farmers/gardeners, and landscapers to name a few. We play a vital role in building healthy communities by providing these jobs and supporting local business owners in critical services that contribute to the economic stability of our State.
Gabriel of Urantia's Resumé

---

ARTICLES & VIDEOS

---

---

---

---

---

---

---

---

---

---

The Unknown Masters: Gabriel of Urantia & Niánn Emerson Chase

Why is a Vow of Commitment Important to Keep Before God and Man? Without Commitment, the Universe Would Self-Destruct. God is the First to Commit Himself to All of His Creation

An article by Niánn Emerson Chase

---

---

---

---

How Not To Have A Heart Attack While Looking At Conspiracy Videos On The Internet

Video by Gabriel of Urantia

---

---

Recollecting Realizations of the Reality of Repersonalization and Higher Destiny

An article by Niánn Emerson Chase

---

---

---

---

The Mandate with Arnon Grunberg Part 1: The Sleeping Subject Revealed-Wilfred Kellogg (soul of Van)

An Interview With Gabriel of Urantia and Niánn Emerson Chase
To watch all the interviews in this series check out the YouTube playlist.

---

---

The Uniqueness of the Ascending Daughter to God, and Higher Relationships Between Men and Women in Committed Unions - Part 2

An article by Niánn Emerson Chase

---

---

---

The Mandate of the Bright & Morning Star

An artistic rendering of the vision and destiny of TaliasVan & The Bright & Morning Star Band playing sacred Spiritualution Concerts around the world before and after the return of The Promised One!

---

---

---

Slander and Free Speech—What Did Our Founding Fathers Really Mean When They Wrote In The Amendment Of Free Speech?

By Gabriel of Urantia / TaliasVan

---

Why Are the Mass Killings Happening?




Paper 215 from The Cosmic Family Volume 1: Delusion Energy Frequencies, Distortion Waves, And Sound Distortion Frequencies

---

---

The Hopi Fifth World in Relation to WW III & the Heavenly Influences, Nibiru, & The New Jerusalem

A Sunday Teaching by the Mandate of the Bright & Morning Star

---

---

The Vulnerability of Materialism and the Necessity of Faith in Relationship to What's Happening in the Heavens

A Sunday Teaching by the Mandate of the Bright & Morning Star

---

Discussion on the Increase of Helium in Our Solar System, a Trinity Projection Probe

A Message for Our World From Gabriel of Urantia

---

Is God A Spirit, Force, or Personality? Or All Three in One?

A Message for Our World From Gabriel of Urantia

---

What is the Lucifer Rebellion? Nibiru/Planet7x and Lucifer, are they Connected?

A Message for Our World From Gabriel of Urantia

---

---

---

Leaders in the Urantia Movement Need to Upstep and Learn from History for the Sake of the Young People in the Movement

An excerpt from Paper 340 of The Cosmic Family, Volume V from Continuing Fifth Epochal Revelation

From Paladin, Chief of the Finaliters of Urantia/Earth as transmitted through the Level-Ten Audio Fusion Material Complement Gabriel of Urantia / TaliasVan

---

By Gabriel of Urantia & Niánn Emerson Chase

---

---

---

(3/28/2011)

Resume, Work, Study, and Spiritual Service Experience of Gabriel of Urantia Approximately 1968 to Present Day

---




NEWS & UPDATES

TaliasVan's Latest Musical Release: I'm Still Trying To Move On - CosmoCountry

---

---

Interview with Dutch journalists for Belgium's
De Standaard magazine on April 2 about world weather anomalies and world crises.

Click image to enlarge

---

Please call (520) 603-9932 by Saturday 12 noon
before coming.

---
Global Community Communications Alliance
is a member of these organizations doing good work: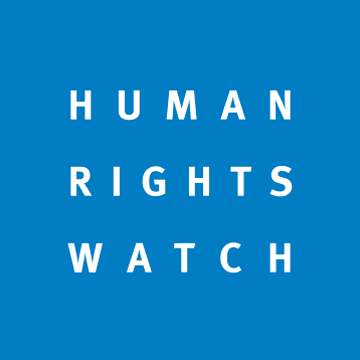 Human Rights Watch

The Sierra Club

Green America

American Farmland Trust

The American Civil Liberties Union

Amnesty International