The year 2021 brought many blessings to our alliances; those we partner with and the many we are able to provide for as we, in return, reap the benefits of giving. We fondly look back to the many events that touched the lives of those we love and give thanks for the manifestation of resources that have allowed us to serve those in need. God is indeed the greatest provider and our outreach ministries are testimony to the good works one can accomplish in faith trust and the desire to love others.
"Social service is the result of moral thinking and religious living."
Global Community Communications Alliance: Supporting local businesses and providing employment for individuals for more than three decades.
Global Community Communications Alliance Church, Supporting Organizations, and its affiliates embody the spirit and values of our local communities and are proud supporters of neighborhood needs in Santa Cruz County, Yavapai County, and Pima County, Arizona. By turning beliefs into action we provide jobs in almost every field including more than 100 directly-employed-full-and-part-time nurses, CNAs, construction workers, contractors, mechanics, engineers, farmers/gardeners, and landscapers to name a few. We play a vital role in building healthy communities by providing these jobs and supporting local business owners in critical services that contribute to the economic stability of our state.
Global Community Communications Alliance and our numerous supporting programs including the Soulistic Hospice, Global Family Legal Services, the Personality Integration Rehabilitation Program for Starseed and New Souls, Homeless Is Not My Choice program, Global Change Media, the Sea Of Glass—Center For The Arts, KVAN Visionary Radio, the Extended Internship Program, Camp Avalon a Spiritual Nature Retreat, Friendly Hands Refugee Program and the Global Schools for Starseed and Urantian Children and Teens to name a few, have provided assistance and financial support for countless groups and individuals.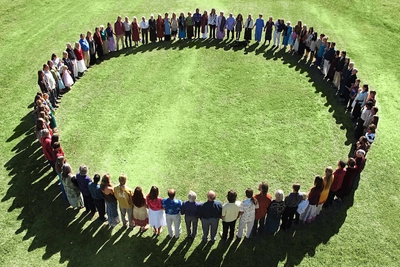 GLOBAL COMMUNITY COMMUNICATIONS ALLIANCE:
Scholarships awarded to date benefit the following programs:
Personality Integration Rehabilitation Program for Starseed and New Souls
Homeless Is Not My Choice
The University of Ascension Science and the Physics of Rebellion Extended Internships
Resident Visitor Program
Scholarships given to disenfranchised individuals during 2021: $35,174 given for Personality Integration Rehabilitation Program participants; $51,540.00 given for Religious Order Initiate Entrance Program participants; $10,459 given for Resident Visitor stays. The total scholarships given by GCCA for 2021 was $97,173.
| YEAR | AMOUNT |
| --- | --- |
| 2001 | $59,744.00 |
| 2002 | $74,834.00 |
| 2003 | $116,987.00 |
| 2004 | $80,322.00 |
| 2005 | $63,799.00 |
| 2006 | $102,986.00 |
| 2007 | $132,045.00 |
| 2008 | $111,463.00 |
| 2009 | $90,444.00 |
| 2010 | $145,334.00 |
| 2011 | $112,00.00 |
| 2012 | $27,326.00 |
| 2013 | $213,797.00 |
| 2014 | $368,626.00 |
| 2015 | $249,978.00 |
| 2016 | $267,456.00 |
| 2017 | $189,297.00 |
| 2018 | $55,270.00 |
| 2019 | $69,455.00 |
| 2020 | $1,935.00 |
| 2021 | $97,173 |
| TOTAL | $2,630,271.00 |
Health Services Aid
We provided medical, dental and vision for those in need, human-rights advocates, and missionaries-in-training:
| YEAR | AMOUNT |
| --- | --- |
| 2017 | $57,595.00 |
| 2018 | $51,034.00 |
| 2019 | $36,164.00 |
| 2020 | $46,375.00 |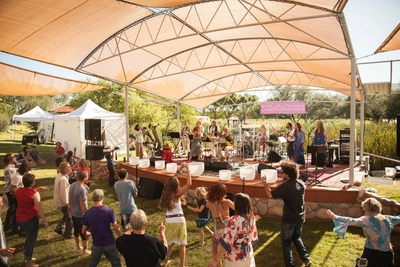 ANNUAL EVENTS AND OTHER PUBLIC PERFORMANCES
Annual Easter Celebration
Sacred Spiritualution Concert Gatherings
Global Change Music Non-Profit Record Label Live Cconcerts
Purification Gathering
Earth Harmony Festival
Earth Harmony Sustainability Seminar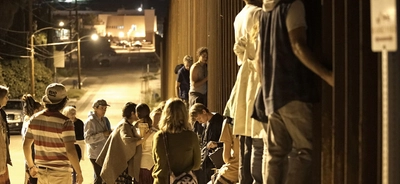 School of The Americas Watch border event providing equipment and assistance with materials for the stage at the border.
KVAN interviews on Change Point Radio show:
Coalition to help keep deported families together - Laurie Melrood. October 2018
People Helping People in the Border Zone - Sophie Smith. February 2019
Kino Border Initiative. May 2019
Support of the Borderland Film Festival, October 2018
Interviewed Bob Feinman on KVAN Radio
Support of the Nogales Film Festival
Santa Cruz Valley Border Issues Fair. Attended on January 18, 2019
Tumacacori National Historical Park
Spirit Steps Tours has provided shuttles for all tours to ancient ruins of Missions at Guevavi and Calabasas — built in the 1600's and 1700's — since 2009
Assisted with planting cottonwood trees, collaborated on ways to protect the river from free range cattle, and participated in many of their events since 2007.
Border Patrol Victims Network
Attending vigils at the border, protest marches and rally's in Tucson, and by hosting their members at the UASPR campus when they come from Mexico to Arizona to work. The founders of the Border Patrol Victims Network also run an orphanage in Magdalena, Sonora, Mexico. We have hosted girls from the orphanage at UASPR many times.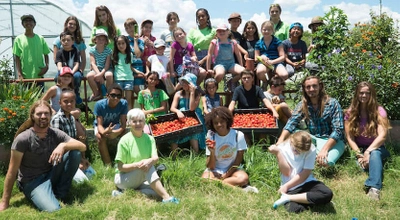 SUPPORTING GROUPS WITH MISSIONS
Amity Foundation
Arannogales (Asociacion De Reforestacion En Ambos Nogales)
Barrio Bread
Border Action Network
Border Patrol Victims Network
Borderlands Habitat Restoration Initiative
Buenos Aires National Wildlife Refuge
Cochise Community College
Community Food Bank of Tucson
Community Food Bank Of Southern Arizona
Cosechando Bienestar
Communities Magazine
Cosechando Bienstar
Cochise Community College
Earth Day Festival
Forgotten Pollinators Campaign
Global Ecovillage Network
GMO-FREE Tucson
Instituto Tecnologico De Nogales
Lowe House Project (LHP) in Tubac
Natural Resources Conservation Service (NRCS)
Nogales Community Development
Native Seeds Search
Nogales Community Development
Partners for Sustainable Pollination
Parawatchdogs
Partners For Sustainable Pollination
Rancho Feliz
Sabores Sin Fronteras - Flavors Without Borders
Sahuarita High School
Santa Cruz County Community Foundation
Santa Cruz Valley Citizens Council
Save The Scenic Santa Ritas
Sierra Club - Rincon Group
Somas La Semilla
Somos La Semilla
Sonoran Institute
Southwest Marketing Network
Tohono O'Odham Nation
T.R.E.A.T.Y. - Total Immersion School
Tubac Presidio State State Historic Park
Tucson Peace Fair And Calendar
Tucson Meet Yourself
Tucson Water Festival
Tumacacori National Historical Park
Waterkeeper Alliance
Watershed Management Group (WMG)
Western Sare (Sustainable Agriculture Research And Education)
Windsong Peace & Leadership Center
Why Hunger?
Friends of the Santa Cruz River
GCCA is an active member and supporter of the Friends of the Santa Cruz River, and has had members serving on the board since 2008
Participation in Annual River Clean-Ups since 2009
Contributing to the publishing and printing of The FLOW newsmagazine on an ongoing basis
Co-coordinators of the annual Celebrate The River Art Contest and Festival since 2011
Advocating for a fix to the International Outfall Receptor (IOI) pipeline issue.
Mexicayotl Academy
The children of Global Community Communications Starseed Schools for Teens & Children have interacted with their children and put on youth forums together.
Mission Garden Project
Exchanging agricultural knowledge since 2008.
Northern Arizona University Permaculture Design Class
Santa Cruz Valley Citizens Council (SCVCC)
Participating in monthly meetings of the SCVCC since 2011.
University of Arizona
Faculty and students have been to workshops to share and receive information, including with exchange students from South America.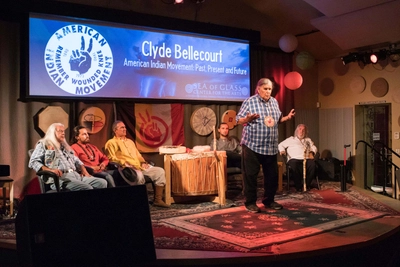 NATIVE AND INDIGENOUS CONNECTIONS
Sponsorship of Clyde Bellecourt, an American Indian Movement (AIM) co-founder and activist, as a speaker at The Sea Of Glass—Center For The Arts and UASPR
Times of the Purification Gathering at UASPR, May 2016
Hosted founding members of AIM, as well as elders and members of the Navajo Diné, Piro Mansa Tiwa, Hopi, Opaskwayak Cree, Tohono O'odham, Purépecha, Yaqui, Apache, Tarahumara, Cherokee, Pawnee, Seminole, Anishanabe, and Ojibwa Tribes to promote unity among those of the Turtle Islands
H.O.N.O.R. Collective
Support of woman's gathering about missing and murdered indigenous women; held at the San Xavier Co-op Farm
Attended Kachina Dance and assisted Coyote Clan in hosting many visitors on Hopi land with Jeremy King
July 2018
Participation in "Save Oak Flat" protests May, 2015
March, 2016
Annual participation in the Fiesta De Tumacácori since 2009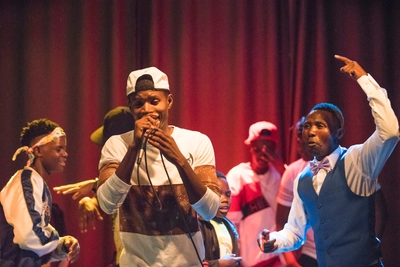 GLOBAL CHANGE MEDIA: SUPPORT AND SPONSORING THE ARTS THROUGH LOCAL PERFORMANCES
Donated performances by Global Change Music Nonprofit Record Label artists at the annual Tubac Festival of the Arts since 2009
Donated performances by TaliasVan's Bright & Morning Star Choir & Orchestra at the annual Tubac Luminaria Nights since 2009
At the Sea Of Glass—Center For The Arts
Refugee Youth Empowerment Concert & Film sponsorship, September 2018
Capoeira Batizado – sponsorship and discounts for local organization providing the creative outlet of capoeira training for Tucson youth, April 2018 and April 2019.
Primitive Dance Company Showcase- sponsored local dance company for Tucson's youth.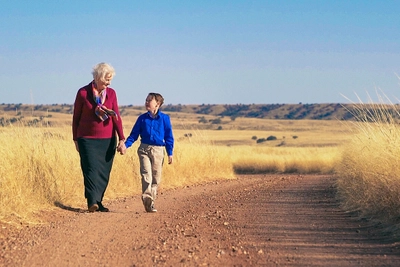 In 2017 the Soulistic Hospice nonprofit service provided free care valued at $283,530 for 11 patients who qualified for hospice but had no insurance or ability to pay, and provided employment opportunity for 49 local MDs, NPs, nurses, CNA's and social workers.
In 2018 the Soulistic Hospice nonprofit service provided free care valued at $13,000 for 2 patients who qualified for hospice, and provided employment opportunity for 49 local MDs, NPs, nurses, CNAs and social workers.
In 2019 so far the Soulistic Hospice nonprofit services has provided free care valued at $36,395 for 4 patients who qualified for hospice but had no insurance or ability to pay and provided employment opportunity for 50 local MDs, NPs, nurses, CNA's and social workers.
Soulistic Hospice continues to provide chaplain services at no charge to families of patients. Communion administrations are also provided to patients. Public awareness and educational presentations are provided at Health Fairs and Community Festivals and to Assisted Living Facilities, Veterans Groups, Senior Centers, Parks and Recreation, Mobile Home Parks, Housing and Urban Development (HUD) Homes, Churches, Elk Clubs, Lions Clubs, Libraries, Food Banks, Caregivers Conferences, Thrift Shops, Women's Clubs, YMCAs and Senior Apartment facilities to educate the public on end-of-life and hospice services.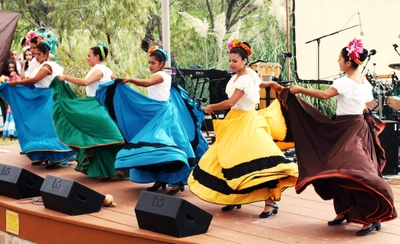 GLOBAL FAMILY LEGAL SERVICES
In 2018 and 2019 GFLS provided pro bono legal services to individuals and families needing legal counsel in the areas of:
Custody and divorce
Orders of protection
Immigration
Landlord/tenant or estate planning
The total hours of services provided were in excess of 980 with the value of these services and expenses given at over $196,000.00.
Those served were from Brazil, Chile, Ecuador, Mexico, Guatemala, South Africa, England, Italy, Norway, and the United States. In addition, during this time GFLS participated in the Santa Cruz County Domestic Fatality Review Team giving the county 30 hours of legal support to produce a Community Safety Assessment Report.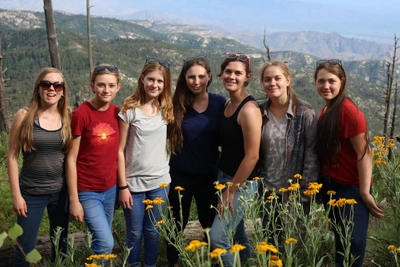 GLOBAL COMMUNITY COMMUNICATIONS STARSEED SCHOOLS FOR TEENS AND CHILDREN
In 2018 and 2019 the students reached out on many fronts including:
Hosting two young women who are members of an orphanage dance group from Magdalena de Kino, Mexico. This was a cultural exchange sponsored through the school.
Students have volunteered on numerous occasions with the Friends of the Santa Cruz River in providing educational PowerPoint presentations and art exhibits to nearby schools addressing the need for action and awareness in cleaning up our local and global waterways. They have also been active in many river cleanup projects.
Celebrate The River Student Art Contest in Nogales sponsorship since 2011.
School art from Celebrate the River is on display at the Tubac Presidio since January 2019
Prepared food for the homeless in Tucson and personally delivered to the people on the streets.
Their CosmoYouth Choir has donated performances on many occasions for the children and families at St. Andrews Episcopal Church Children's Clinic in Nogales, AZ.
Students volunteer with the Soulistic Hopsice to visit assisted living homes and elderly to provide fellowship and music.
Students volunteer at Casa Alitas Benedictine Monastery Migrant Shelter Program of the Catholic Community Services. They clean the facility, sort through and launder donations of goods and possessions, and cook and serve food.
Students have actively participated in citrus harvesting for retirement homes and communities.
Students constructed and installed nesting barrels for rescued Barn Owls of Arizona.