Honorary Planetary Citizen of the Month
Global Community Communications Alliance honors those citizens whose stand for truth and service to humankind goes above and beyond the "Call of Duty" and is displayed by exemplary action for the furtherance of true justice, tolerance, and higher consciousness for this world and the world to come.
Jana Schneider
The Price of Exposing the Truth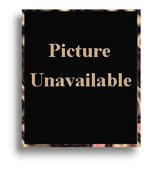 A person can use their talents in many ways. There have been those who have "sold" their soul for fame and fortune, only to find their lives exposed as superficial in the quietude of a solitary reflective moment. Others give everything trying to fit into a world they aren't of, only to find disappointment, heartbreak, mental exhaustion...
Jana Schneider won a Drama Desk Award and a Tony nomination for the Broadway production of The Mystery of Edward Drood in 1985. The future looked bright for this young actress. Things didn't go as she hoped with acting though, and within a few years she was out traveling the planet as a combat photographer. She had gone from the bright spotlights and miked projections of center stage to the blinding flash of bombs and eardrum-shattering tank blasts of the "Theater of War."
Schneider's fearlessness in front of audiences was carried forward into her work in Sri Lanka, Afghanistan, Iraq, Bosnia, Pakistan, Ireland, Cuba, Angola, Soviet Union, India, Somalia, and elsewhere. She experienced the harsh realities of our planet's military conflicts and political turmoil, determined to document in pictures the horror for those who didn't know what was happening. "This was her Everest, her noble calling, and she was absolutely prepared to do anything to succeed." said her traveling companion of a year, Edward Gorman, a writer for the Times of London.*
In 1992 she and a Slovenian journalist with whom she was traveling were shot by a tank in Sarajevo—the latter died from the blast; Schneider received shrapnel wounds to her head and legs. A few months later, another journalist and friend was shot in the face. She received a lot of attention from this, including long profiles in People magazine and Ed Bradley's Street Stories (on CBS). In January 1993 she did an interview for The Capital Times , where she confronted the media's image of her, saying "It's a bit like here's this woman who is breaking the normal middle-class rules concerning rape, sexuality, danger, and death. I wish they would have concentrated on the humanitarian idealism which I observe to be constantly blocked by political corruption or hypocrisy."
Recently the U.S. News & World Report ran an in-depth article* on her journey and how she has struggled quite a bit in the past decade, trying to cope with the trauma of her first-hand experiences with the violence of war and the disturbing reality of how low mankind can stoop.
We, at Global Community Communications Alliance, want to honor Jana Schneider for many reasons. She left behind the world of show business to embark upon the unglamorous and dangerous journey of a war and conflict photographer, choosing to use her talents and abilities to try and make a difference in the world in a radically different way. That took a lot of guts, walking away from her potential as an actress.
We acknowledge her sacrifices made in putting herself through such traumatic experiences, in which she has paid harshly for in various ways, in order to try to make a difference with her life.
We understand the struggles of those who are different and don't fit into the "system" and find the awkwardness of trying to balance between worlds eventually tiring and frustrating. We've experienced the tremendous challenges faced when attempting to do the right thing.
We seek solutions and healing from the horrors of war and international conflict also, by, in part, learning to discern, know, name, and confront the cause of this. In doing so, we too seek to educate our fellow brethren, as Schneider has in her photography, journalism, public speaking, and fund-raising efforts.
From our heart to yours Jana, we thank you and pray for your health and wholeness through these tough times.

* "A Fall From Grace," by Kit R. Roane, in the May 17, 2004 U.S.News and World Report