Honorary Planetary Citizen of the Month
Global Community Communications Alliance honors those citizens whose stand for truth and service to humankind goes above and beyond the "Call of Duty" and is displayed by exemplary action for the furtherance of true justice, tolerance, and higher consciousness for this world and the world to come.
Leymah Gbowee
Mobilizing Women to Manifest Peace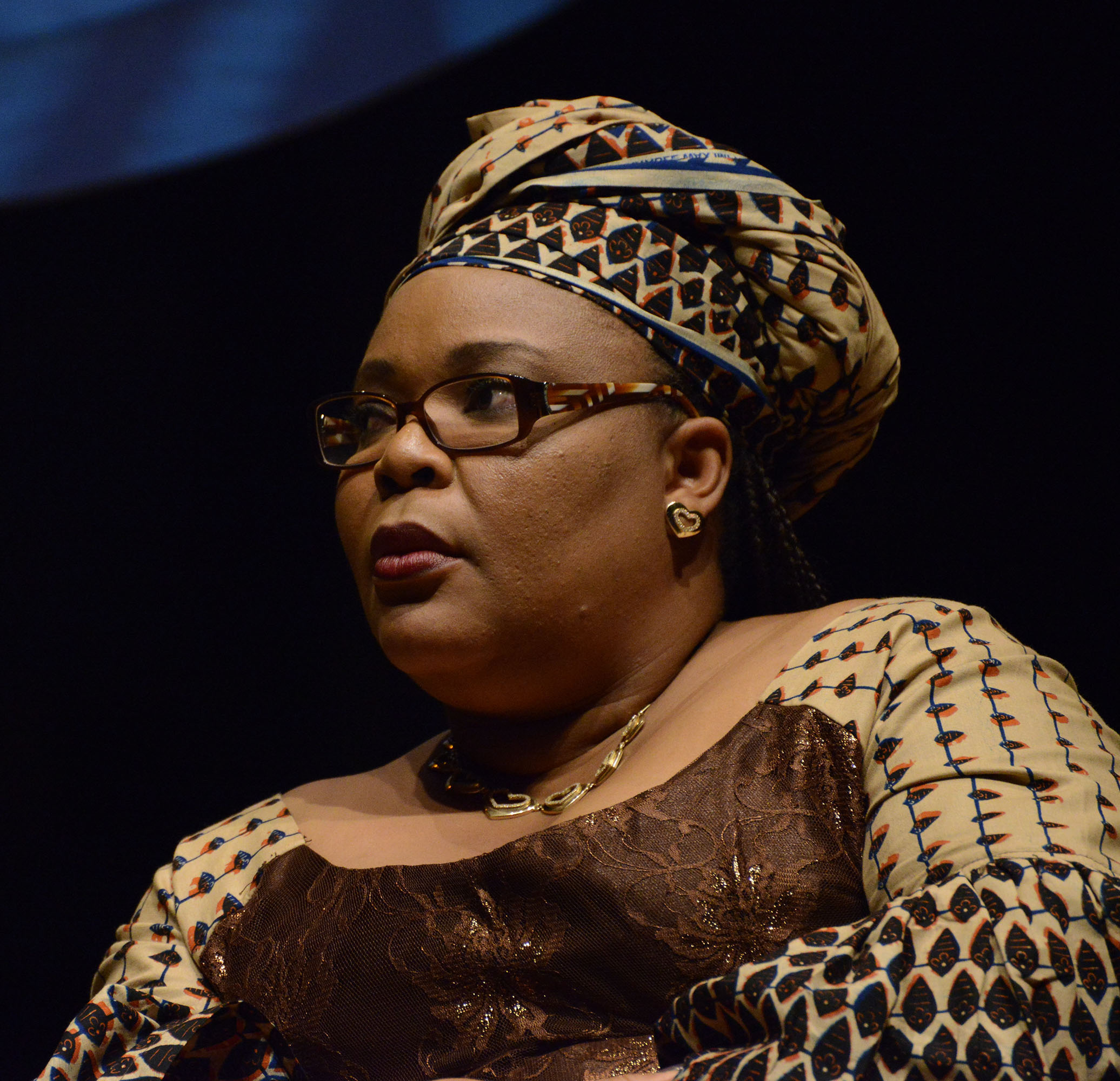 As a mother of five, social worker, and counselor of former child soldiers in war-torn Liberia, Leymah Gbowee came to a great moment of truth when she realized that it would be up to the women to bring their people out of the insane brutality of civil war.

Liberia, a small country in West Africa, has a vision of equality that has been undermined by racial strife that is born of Liberia's unique history. In 1815, the African-American Quaker Paul Cuffe had a vision to return westernized Africans to Africa. Cuffe and others financed and mobilized successive waves of people to colonize an area above Sierra Leone, which eventually became known as Liberia. Some areas of the United States supported these colonies as a method of ridding themselves of freed slaves. Those immigrating to Liberia from America were called "Americo-Liberians" and viewed themselves as being superior to settlers from nearby regions of Africa. The Americo-Liberians created a double-tiered society which replicated many of the very exclusions and social differentiations that oppressed their people in America. In 1929, Liberian officials in the upper echelons were benefitting from the forced labor of indigenous people. The right to vote was not extended to Liberia's indigenous people until 1946.

Leymah Gbowee comes from both sides of Liberian society. Her father was, in her words, "typical indigenous dirt-poor" and her mother came from the Americo-Liberian elite. The Liberian civil war, lasting from 1989 through 2003, was the eruption of centuries of ethnic group rivalries. Under the dio leadership of Charles Taylor, this civil war carried with it the travesties of children being enslaved as soldiers, rape, sex slavery, mutilations, massacres, enforced labor camps, starvation, and the horrors of living in a battle zone.

Leymah was 17 years old when the war started. In 2001, after years of social work and counseling and seeing the people (and especially the children) of Liberia suffering, she could bear no more. She took action by persuading the women of her church to begin peace marches and prayer vigils. They all wore white clothes, carrying signs and singing and dancing and praying for peace. Soon the Christian women were joined by Muslim women, all unified in their commitment to peace.

In 2003 Leymah was asked to be the spokesperson for the movement. She discovered that when she was before the microphone, with all the beautiful women in white behind her, she felt inspired and ordained by God to speak the truth with power. In 2003 the women started gathering every day, through monsoons and heat waves, to chant and sing for peace in a field that President Charles Taylor passed on his way to work. The women's peace movement became so vocal and huge that he eventually consented to take part in peace negotiations in Ghana. During the peace talks, the women realized that the men were not committed to peace. The women blocked the doorway to the chambers insisting that the men stay inside until they found a way to end the war. When confronted, Leymah threatened to take off her clothes (considered a powerful curse and the worst bad luck to traditional African men) if they didn't get serious about peace. Women all over Liberia had also stopped having sex with their men, until the conflict would be ended. Two weeks later, the terms of the peace treaty were announced.

The trial of Charles Taylor, for eleven counts of war crimes in Sierra Leone, was completed in March 2011. The verdict is to be released later in 2011. Charles Taylor has yet to be tried for war crimes in Liberia.

Ellen Johnson Sirleaf became the President of Liberia in 2006, the first modern female head of state in Africa. In 2008, Liberia's Truth and Reconciliation Commission was launched, conducting public hearings throughout the country where victims and perpetrators of violence spoke their truth, so that the culture of violence could begin the long process of healing.

Leymah Gbowee is a founding member of the Women in Peacebuilding Program/West African Network for Peacebuilding. She served as the commissioner-designate for the Liberian Truth and Reconciliation Commission. Ms. Gbowee is the central character of the award-winning documentary "Pray the Devil Back to Hell".

We, at Global Community Communications Alliance recognize Leymah Gbowee as a change agent and an essential member of the global family taking positive action in the face of such dire circumstances, working towards tearing down and moving beyond the fallen system.